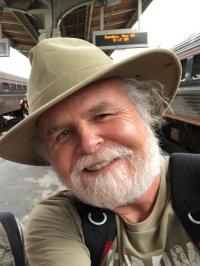 Deadly Traffic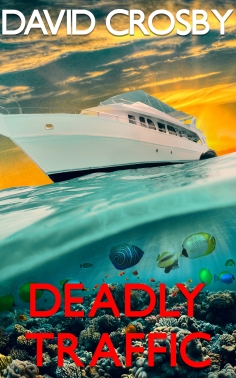 A Will Harper Novel
The Will Harper Mystery series
5
Published by Crosby Stills
What readers are saying about Deadly Traffic...

Lee H. wrote,
Fascinating plots, intriguing information on the problems and excellent character development. I await your next writing with eagerness!

Mary Lou B. wrote,
Gosh. I just finished my second book of yours in two days! You've got me hooked with your writing talent! Thanks for entertaining me. I'm homebound at the moment and turned off the worthless shows on T.V. I'm going to look for more of your spellbound stories.

Mark C. wrote,
Freelance reporter Will Harper is pulled into another exciting adventure - this time the mystery is around 3 undocumented siblings that were separated and sold into slavery by those paid to sneak them into the United States. As usual Crosby weaves the fictional characters situation in with the facts surrounding a thriving slave trade so the reader not only enjoys the novel, but learns a great deal about a terrible situation that needs national attention.
The takes place in real and fictional locations and businesses across Florida, which keeps readers familiar with the area guessing what is real and what isn't. I have been reading these books in order - but they can be read stand-alone since the characters are well-developed and introduced to new readers.

Susan D. wrote,
Human trafficking is the factual basis of this story, along with immigration abuses in the US. Crosby's Will Harper series is well-researched, fast-paced and riveting. The stories are concise, without the fluff found in many novels to make a book longer. There's a bit of romance, humor, interesting characters, bad guys, good guys, drama and mild violence. Crosby's epilogues also reference articles from his research into some truly appalling problems which exist in the US.
Educational and entertaining. Bravo, David Crosby. Another Winner!
Kindle & Paperback | 266 pages | 6x9 | 978-0998194332 | June 14, 2021