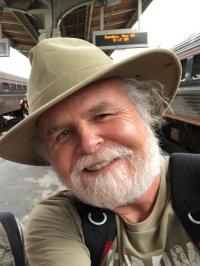 Florida Burning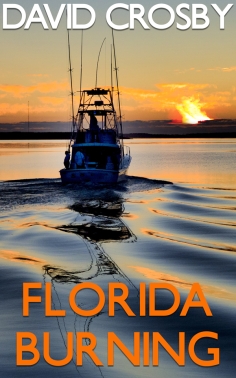 A Will Harper Novel
The Will Harper Mystery series
3
Published by Crosby Stills
What readers say about Will Harper & Florida Burning...
Jo V. wrote,
I'm an 84 year old widow and an avid reader. I want to tell you how much I'm enjoying your books. Once I find a book (preferably a series) that I can't put down, I'm hooked and binge read until the series is complete. That becomes a sad day for me. I'm on book 3 of the series so I have a way to go before I've read them all. I just want to thank you for making an old woman's life enjoyable through your books.
Thanks again for filling up some of my hours with a great read.
Denise H. wrote,
I so enjoy your stories...you have become one of my favorite authors. I'm an avid reader, so I'm thrilled to enjoy your books! Keep up the writing....a big fan.
Patricia wrote,
First book by David Crosby I've read but it's not the last! I look forward to starting from the beginning of the Will Harper Mystery series. Florida Burning had a little bit of everything, mystery, romance, humor, a lot of info about environmental problems & solutions around the Everglades. Even a bit of political intrigue with big business! Plenty to hold your interest to find out what happens next!
Carmen R. wrote,
Very interesting seeing how Lake Okechobee and the Everglades suffer from the effects caused by the sugar industry.
Will, as always, is on the case and brought about changes that will improve the pollution in Lake O, the rivers off of it and the Everglades.
Enjoyed the book and meeting Callie, who seems a perfect match for Will.
William B. wrote,
I just finished the third book in the Florida Thriller series by David Crosby. I have thoroughly enjoyed all three of the books and I'm looking forward to the rest of the series. I really enjoy mysteries based on Southern Florida, especially when they have humor and a little bit of romance. These stories definitely owe a lot to the legacy of Travis McGee. The mix of characters is interesting, and a damsel in distress is part of the mix. There is some education about social issues and plenty of excitement. The series definitely adds to the fantasy about what it would be like to live on a boat. I just hope Will can work out some of his relationship issues!
Margy wrote,
I throughly enjoyed this book so much so I read it in one day! The story was fascinating! I live in North Florida & my husband & I have traveled with a tent, pop up, a 34 ft. Cabin cruiser, a 35 ft. Gas motorhome & a 40 diesel pusher. Until the motorhomes homes we traveled in Florida. One of my favorite trips was 11 days down the Intercostal, St. Lucie Waterway ending up in Cabbage Key. Another interest is the Everglades & the pollution from the sugar cane farms & the invasion of snakes. We have traveled all that area by car, also.
This story was very well written so easy to follow that I felt like I was involved in the story.
I encourage anyone interested in great fiction based on facts in that area, corruption, & environmental damage to read this book.
Can't wait to read David Crosby's other books!
Kindle & Paperback | 326 pages | 6x9 | 978-0998194318 | January 15, 2018