Million Dollar Staircase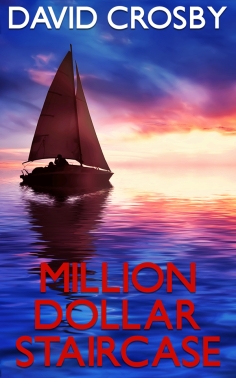 A Will Harper Novel
Will Harper Mystery Series
1
Published by Bowker, Crosby Stills
Is A Piece of Land Worth Dying For?
This irresistible Florida mystery opens with a bang and never stops: "Start the boat! We've got to get rid of this body."

That's Will Harper speaking, ex-journalist, budding detective, and very very good friend, thinking fast when he discovers his girl friend's the victim of a frame-up. He sees instantly why they can't go to the cops—the mayor, the city manager, and for all Will knows, every official in town could be in on it.

It's the latest offensive in a case of municipal bullying that's busted many a bank account and broken many a heart—something that sounds so boring you could doze off just reading the words: Eminent Domain. But it's anything but boring when it enters your life as the legal justification for waltzing in and power-grabbing your property-- business, buildings, and all.

It's just happened to Will's very good friend Sandy, who's worked like a demon to build her marina business and now learned the city's claiming it-- at a fraction of its value --for a big development that just about every fat cat in town has invested in. Sandy's fighting the play like a hellcat and knows all too well that the murdered man on her boat is someone just like her—a pawn who got in the way. Anyone could have done it. Everyone's out to get her.

Good thing she has a knight in shining armor who happens to be an ace investigator!

For Florida mystery connoisseurs, the cherry on top is Will's liveaboard trawler, harking straight back to the grand tradition of marina-living PIs like John D. McDonald's Travis McGee and Randy Wayne White's Doc Ford. Fans of classics like those and more recent Florida tales by Wayne Stinnett and Dawn McKenna will be thrilled to discover this tempting tropical series—but so will anyone looking for the kind of private investigator who really cares.
Kindle & paperback | 274 pages | 6x9 | 978-0692603307 | December 25, 2021