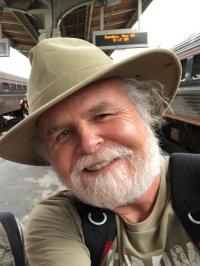 Million Dollar Staircase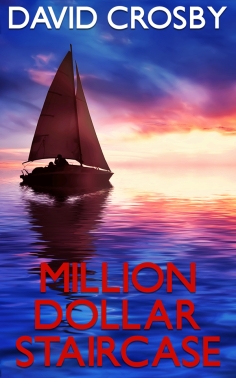 A Will Harper Novel
Will Harper Mystery Series
1
Published by Bowker, Crosby Stills
What readers have to say about Million Dollar Staircase...

Kevin H. wrote,

I am addicted to action/adventure mysteries, mostly those with historical or archaeological themes. So "Million Dollar Staircase" was a change of pace for me. Don't get me wrong, there's a good deal of action, adventure and bad guessing bad things, and it was really a fun read. Mr. Crosby kept my interest with the narrative. Prescriptive writing enabled me to picture the setting. Bottom line, he wrote a mighty fine mystery. I will most certainly be checking out future Will Harper adventures.
Peter F. wrote
,
Corruption in City Hall and bribery and graft all trying to do the little people out of their property without proper compensation. But they didn't reckon on Will and his contacts and influence on the situation. As they say a friend will lend you a tenner, a good friend will help you dispose of a body. Not the perfect ending but everybody comes out winning, except the dead ones anyway.
A UK Reader wrote,
A story which starts in the middle goes back to the start then proceeds to the ending. It wraps around itself. The story is strong and the majority of characters are flawed and the story can be read in a day. Satisfying!
Lee B. wrote,
I love this book! I love it when an author does a lot of research for the book it adds so much more depth. This book is very well written and I like the characters. When an author writes about a controversial subject it doesn't always make them popular. But I love it when an author expresses their passion! So I'm hooked I will be reading the next book!!
Amy H. wrote,
I love your books,they bring light to what is happening in Florida. Whether it be 10 years ago or right now, we the actual Floridians suffer for the damage done primarily by greedy folks. Most of whom move here from out of state! Thanks for keeping the name and areas straight! Even my Aunts little Pine Island made this book! Looking forward to the next!
Kindle & paperback | 274 pages | 6x9 | 978-0692603307 | December 25, 2021