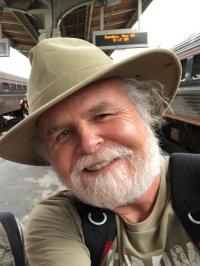 The Happy Widow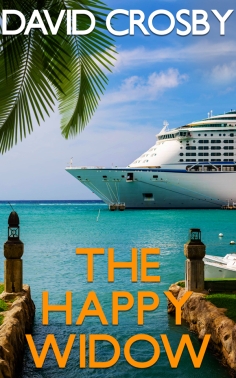 A Will Harper Novel
The Will Harper Mystery series
6
Published by Bowker, Crosby Stills
What readers had to say about The Happy Widow

Susan Y. wrote,
Just finished reading The Happy Widow - Fabulous! I started reading yesterday and finished today. It was a great story and I couldn't put it down. I couldn't wait to read about the outcome of the criminals - which was quite satisfying, but I hated when the ending came- too soon. This is the 2nd book you authored that I have read- the first being the next after The Happy Widow- about sink holes. That story as well was a great read with so much interesting and relatable stories. I have also enjoyed looking over your website. Just wanted to let you know how much I enjoyed reading your books. Thanks!

Judy P. wrote,
I cannot tell you how much I enjoyed reading the first six books about Will Harper and his adventures/misadventures and bringing to light subjects that affect us in our daily lives. I have a "Kindle Unlimited" subscription through Amazon and was able to get your first six books in one purchase. I cannot get enough and wanted more after reading the last well into the early morning (1 a.m. finish time). I lived in Florida (Riverview - below Tampa) for 15 years, so your explanations of the marina and where the ship was docked, etc. I knew exactly where it was.

Thank you again for writing a story around everyday problems. Keep up the great writing. I look forward to Book 7 and Will Harper's next writing assignment.

BJP Shopper wrote,
Sit back and enjoy the story. Senior citizen scans may not be interesting to some but crime is crime. The story evolved around a writer looking into senior fraud in Florida. Marrying for money, home improvement scams and generally taking advantage of the aging population. Whether a murder is involved of just taking advantage of people our author is there to investigate. I enjoyed the plot and couldn't wait to finish. I look forward to additional books from this author. On to the next one.

E. Powell wrote,
This is another great installment in the adventures of Will Harper, a semi-retired freelance journalist, who takes life, story assignments, and female companions as they come, righting injustices along the way. If you enjoy John D. McDonald's classic Travis McGee novels, these will be right up your alley.


Kindle & Paperback | 278 pages | 6x9 | 978-0998194349 | December 14, 2020