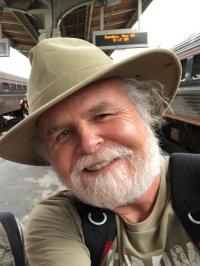 Will Harper Box Set Vol. 1-6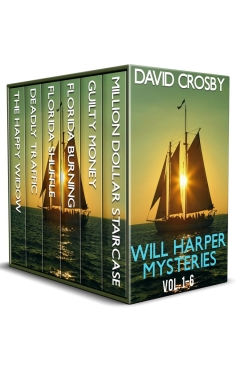 The Will Harper Florida Thrillers
What readers said about the Will Harper series...

Sandee P. wrote,
Loved the first 6 books! Really appreciated the facts of the social topics investigated. Find this Will Harper character to be surprising, Intelligent, diligent a bit of a womanizer, funny but somewhat lacking in confidence. And he has great helpers! Looking to read the next Will Harper.

Nancie A. wrote,
I have just finished your series and can't wait for more! Your writing is very smooth, yet keeps me reading way past my bedtime! Thank you so much for these books!

Judy C. wrote,
I am absolutely amazed at your thought process. You have a huge imagination and the ability to put together words that make people want to read. I have enjoyed the entire series of Will Harper and look forward to you writing more. Congrats on a great book series and happy sailing.

Terri B. wrote,
I just binge read Will Harper volumes 1-6 and I am not tired of him yet. Please let me know when the next one is published. He reminds me of my old friend Travis McGee. I read every one of those more years ago than I want to say.

Sandi S. wrote,
I recently started reading your Will Harper series of books. He (Will) is living the life that I always wanted, (except for the investigative journalism part), to be living on a beautiful boat like a Grand Banks somewhere at a marina in Florida.
I'm not sure Grand Banks are even built in a 57' length, although there is definitely a 60 footer. There is a 54 GB as well as a 52 GB Europa. Beautiful boats!
I am really enjoying living aboard with Will on the WanderLust.